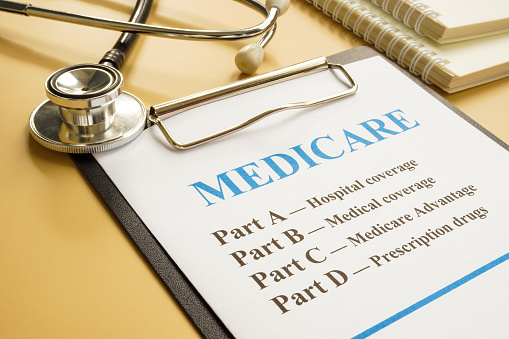 Some Surprises in Medicare Advantage Plans
By Bob Carlson, Senior Contributor, Forbes
Feb 21, 2023
One of the most important decisions for Americans age 65 or older is the choice of Medicare coverage.
The first big decision is whether to enroll in original Medicare or sign up for a Medicare Advantage plan. It's expected that in 2023, for the first time, half or more of Medicare beneficiaries will be enrolled in Advantage plans instead of original Medicare.
There are pluses and minuses to each choice, and I've covered them in detail in the past.
But there are some long-term consequences of the choice that need to be carefully considered. Many Medicare beneficiaries look primarily at the short-term implications of the decision on cash flow and some other factors. But some longer-term consequences are likely to be more significant.
Consider nursing home coverage.
Neither Medicare option covers long-term stays in a nursing home that are needed primarily for custodial care. But Medicare does cover up to 100 days of care in a nursing home, also known as a skilled nursing facility, that's needed after being in a hospital for at least three days.
This type of care typically is for rehabilitation or recovery after a major surgery or illness. The individual isn't ready to go home and be without assistance yet but doesn't need to stay in a hospital.
When you're in original Medicare, you, your doctor, and perhaps other medical providers decide how long you should stay in the nursing facility before going home.
But in an Advantage plan, the plan decides how much rehabilitation is going to be paid for. Medicare covers up to 100 days of such care, but the Advantage plan doesn't have to cover up to 100 days each time you've been in a hospital for more than three days.
This report from the Kaiser Family Foundation says that Advantage plans often deny or limit stays in nursing homes after hospital stays. Government data analyzed in the report say that nursing home stays are among the services most frequently denied by Advantage plans.
Though the nursing home stays meet the coverage rules for Medicare, the Advantage plans deny coverage or limit the number of days in the nursing home that will be covered. The plans rule the care "medically unnecessary" and deny coverage.
Another long-term issue is your ability to change from an Advantage plan to original Medicare.
The rules allow you to change plans each year during open enrollment. You can switch from an Advantage plan to original Medicare.
But as a practical matter, you might not be able to obtain the coverage you want and need if you switch after your initial enrollment period.
Original Medicare has a number of coverage gaps. The most significant gap, other than prescription drugs, is the 20% coinsurance amount on most types of care covered by Part B. You're on the hook for the 20%, with no dollar limit.
That's why members of original Medicare should obtain a Medicare supplement (also known as Medigap) policy that covers most of the gaps in original Medicare. They also should have a Part D prescription drug policy.
In your initial Medicare enrollment period, insurers are required to sell you the Medigap policy of your choice, regardless of your health history.
But once the initial enrollment period ends, insurers aren't required by Medicare to issue you a Medigap policy. The insurers can undertake medical underwriting in which they review your medical history and might require a medical exam. Based on the results, an insurer can decline to issue you a policy or charge you a higher premium.
States are allowed to provide additional consumer protections for purchasers of Medigap policies. Currently four states (Connecticut, Massachusetts, Maine, and New York) extend the guaranteed-issue requirement to all Medigap applicants, including those outside their initial enrollment period.
Many people initially sign up for Advantage plans because they expect to have lower out-of-pocket costs and want the additional benefits, such as vision and dental care.
But some beneficiaries want to switch to original Medicare when they develop health problems, because they want the freedom to select their medical providers and don't want to seek permission to see specialists or have tests and treatment.
Though the law allows a switch from an Advantage plan to original Medicare during the open enrollment period, as a practical matter it might not be available. The beneficiary's health history might cause insurers to decline coverage. The beneficiary might not be able to obtain a Medicare supplement plan to cover the gaps in Medicare.
You can switch from an Advantage plan to original Medicare in any open enrollment period. But you might not be able to obtain a Medigap policy. If you switch to original Medicare and can't obtain a Medigap policy, you'd be responsible for all care and expenses that aren't covered by Medicare Part B. That might make the switch unaffordable and compel you to stay in an Advantage plan.